Formulated with natural flavours and sweeteners to enhance the palatability of feed and water promoting optimal in-takes.
Regular price
Sale price
$ 28.95 AUD
Unit price
per
Sale
Sold out
View full details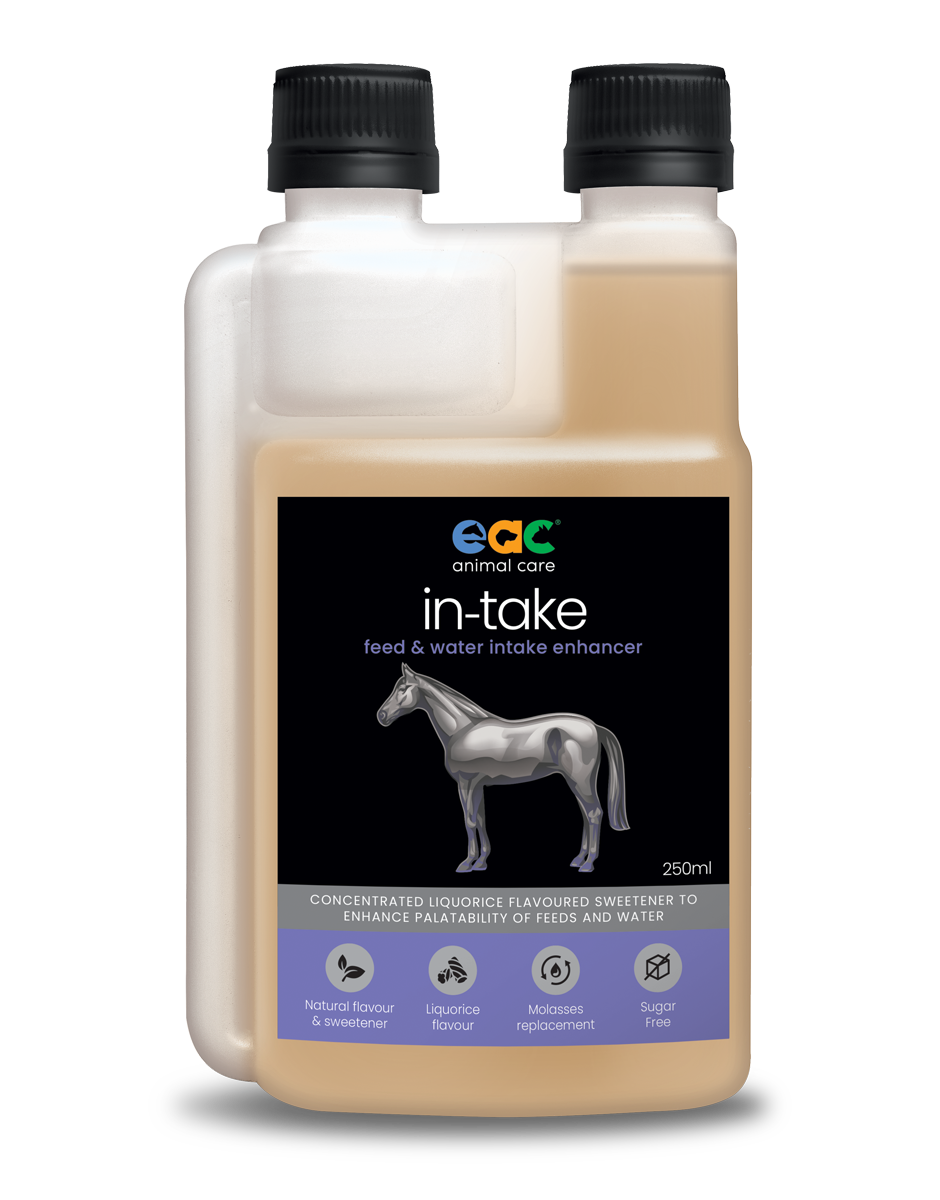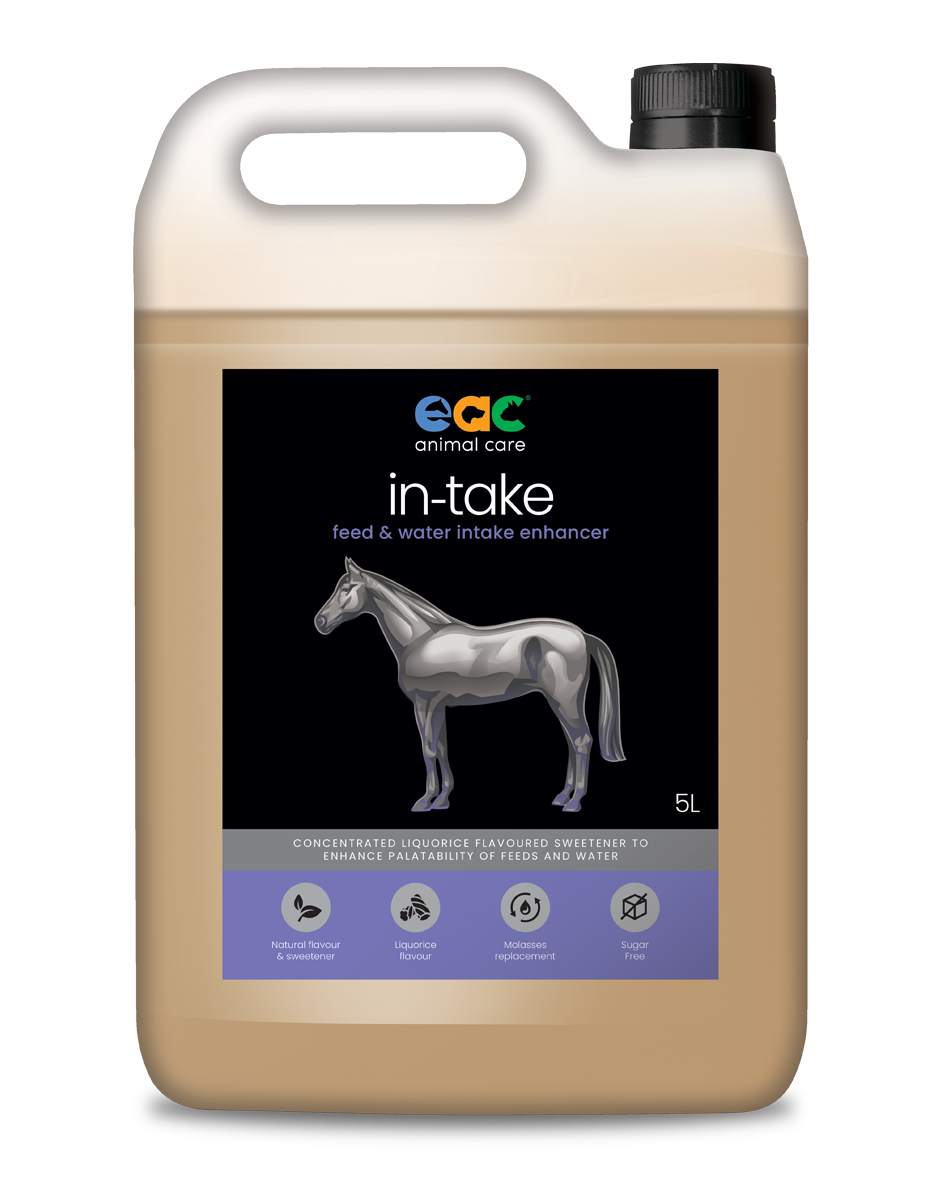 in-take is stevia based and contains zero sugars or carbohydrates, which makes in-take perfectly safe for horses and ponies who suffer from metabolic issues.

in-take is a perfect replacement for molasses as it is far easier to handle and easy to store in the truck for those trips away.
Where to use:
When horses are travelling they often don't drink as much as thy should which can lead to dehydration. Travel stress and changing water sources, poor water quality can be a factor in this but using in-take can help maintain consistency in flavour and taste
Add to water after strenuous activity to ensure maximum water in-take
Add to feed when changing feeds or for fussy eaters
A perfectly safe liquoricey treat for your horse
Feeding Instructions:
10-50ml per feed
10-50ml per 5L of water
Add to feed or water and mix thoroughly.
Shake bottle before use.
Ingredients:
Water

Stevia

Natural Aniseed 

flavour
Potassium Sorbate
Citric Acid anhydrous